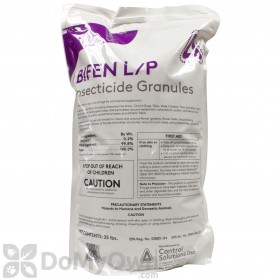 $31.85
Buy Now
Quentin from Richmond, Va writes,
05/26/2015:
Will Bifen Granules change the grass color?
After a recent application the grass began to turn brown. Is it possible the bifen affected this change?
Answer:
Bifen Granules does not have any effect on turf and would not cause any yellowing, browing, or discoloration.
Answer last updated on: 05/27/2015
Was this answer helpful to you? Yes No