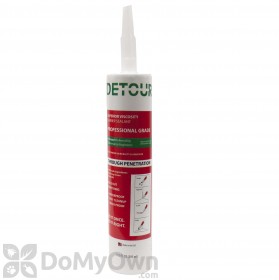 $29.50
Buy Now
Nathan from Atlanta, Ga writes,
05/04/2015:
Will Detour For Rodents And Insects work on a fence?
We have a privacy fence around our yard and the squirrels go up and down the fence so I'm wondering if it would work if applied around the top of the fence and how long it would last there.
Answer:
Detour For Rodents And Insects will work if applied to the fence post. DeTour is very durable and will last indefinitely in undisturbed areas such as wall voids or under shelves in dry areas. In High traffic areas reapplication is needed.
Answer last updated on: 05/04/2015
2 of 2 people found this answer helpful. Was it helpful to you? Yes No