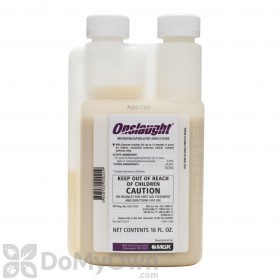 $49.50
Buy Now
Paul from St Jacob Illinois writes,
01/28/2012:
Will Onslaught control Brown Recluse Spiders?
Answer:
Yes, Onslaught is a great product for spiders in general, including brown recluse spiders. It is also labeled for almost a hundred other insects. When treating for spiders inside, it is also advisable to use insect glue boards around the home in corners and behind furniture, etc....to help monitor the situation. Glue boards are excellent for catching insects and keeping tabs on an insect situation.
Answer last updated on: 01/28/2012
1 of 1 people found this answer helpful. Was it helpful to you? Yes No