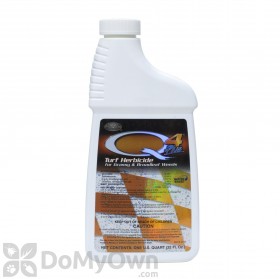 $46.25
Buy Now
Tom from Fremont In writes,
08/01/2014:
Will Q4 Plus Turf Herbicide kill Creeping Charlie in lawns?
Answer:
Q4 Plus Turf Herbicide is not specifically labeled for creeping charlie. We would recommending spot treating with a glyphosate product such as Roundup QuikPro. Please let us know if you have any additional questions.

Answer last updated on: 08/01/2014
4 of 7 people found this answer helpful. Was it helpful to you? Yes No