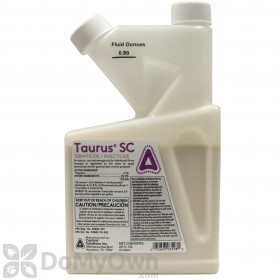 $43.50
Buy Now
Matthew from Gilbert Az. writes,
02/10/2013:
Will Taurus SC control scorpions?
Answer:
While Taurus SC may actually kill scorpions that cross over treated areas we do not recommend it for scorpion control because it can take many days for insects to die after crossing over treated areas. Instead you should consider using Cy-Kick CS or Demon WP which will stay up on porous treated surfaces a bit better and will offer a much faster kill.
Answer last updated on: 02/10/2013
6 of 6 people found this answer helpful. Was it helpful to you? Yes No