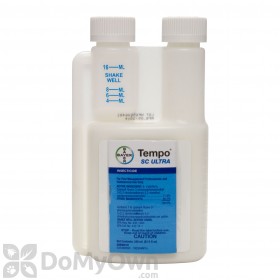 $43.67
Buy Now
Sandy from Billings, Mt writes,
07/08/2015:
Will Tempo SC Ultra kill lice?
Answer:
Tempo SC Ultra is not labeled to kill lice. We have many other options that are used to treat for lice listed on our site. Please contact us at 1-866-581-7378 for further questions or concerns you may have.
Answer last updated on: 07/08/2015
4 of 6 people found this answer helpful. Was it helpful to you? Yes No