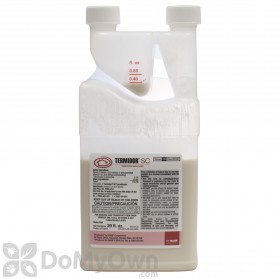 $69.00
Buy Now
Robert writes,
03/20/2011:
Will Termidor work when applied on stucco and concrete?
I have a major ant problem. On 3 sides of my home a concrete sidewalk butts up to the homes stucco foundation. Can Termidor SC be applied to stucco and concrete and achieve the same results as when applied to soil? If not, can you recommend a different product? Thanks!
Answer:
Termidor is the best product available for ant control. Termidor is made to bond to any surface and will last just as long on concrete and stucco as it does on soil, which is about 3 months when applying it on all surfaces for ant control.
Answer last updated on: 03/20/2011
2 of 2 people found this answer helpful. Was it helpful to you? Yes No