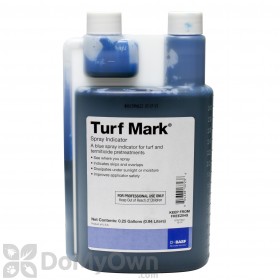 $28.33
Buy Now
Bonnie from Diagonal, Ia writes,
08/26/2011:
Will the blue tint stay on the wood or will it soak in?
I've read on this site's description of Turf Mark that if used on foundation studs of new homes the termite inspector can tell in the future where the Bore-Care spray has been applied. This seems to indicate that the tint remains on the wood!
Answer:
That is correct. Turf Mark Blue when used in a borate solution will penetrate through the wood with Bora-Care and stay in the wood forever. It will in a sense stain the wood so you will forever be able to tell where you applied the product.
Answer last updated on: 08/26/2011
0 of 1 people found this answer helpful. Was it helpful to you? Yes No