Wood Roaches
Quick View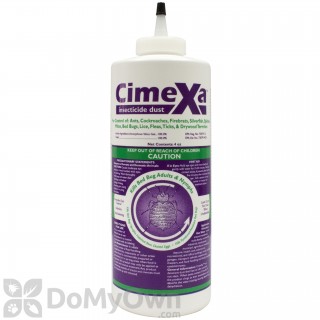 CimeXa Insecticide Dust

(76)
$11.66
Multiple sizes available
Free Shipping!
Cockroaches are not only one of the oldest insects, but also one of the most unwelcome. There are many types of roaches but, contrary to popular belief, not all want to be inside your home. Wood roaches are outdoor-dwelling cockroaches that are often found in wooded areas and in stacks of firewood but sometimes find their way into your home. Read on below to learn about wood cockroaches, where you can find them, and how to keep these occasional indoor pests out of your home.
See also: Roach Killer & Control Products
Wood Roach Identification and Habitat
Wood cockroaches are small, only about one inch long. They're a dark chocolate brown color with a tan stripe around the edge of the wings. The males have very well developed wings and can fly long distances, while the females have small, nonfunctioning wings. These insects feed on decomposing decaying organic matter.
Nymphs and adults are generally found under bark in woodpiles, hollowed out trees, and stumps. The males are very attracted to lights, so they will fly to your exterior lights and then find their way inside. Females will make their way inside to find shelter. They can also be brought indoors when you bring in wood from an infested woodpile. Large numbers may be found during the roach's mating season in the spring. Houses with wood siding, cedar shake shingles, or large woodpiles are more likely to experience wood roach problems.
Wood Roach Pictures




Wood Roach Control
*To learn how to get rid of Wood Roaches, follow our step-by-step cockroach treatment guide.