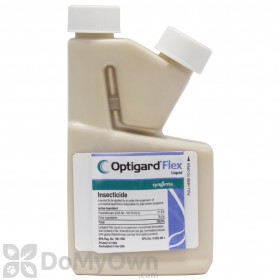 $58.90
Buy Now
Nomorebbsplz from Ct writes,
01/13/2015:
Would Optigard Flex be effective against pyrethrins/pyrethroid resistant bedbugs?
Neonicotinoids have been found to be effective against bed bugs.
Answer:
Optigard Flex is NOT labeled for the treatment of bed bugs, so we do not recommend this product for that use. An insecticide that does contain a neonicotinoid, imidacloprid, that is excellent for bed bug treatment is Temprid SC. For complete bed bug treatments, we recommend the use of our bed bugs kits, several of which contain Temprid SC, and all of which contain a variety of products and our five page Bed Bug Guide.
Answer last updated on: 01/13/2015
Was this answer helpful to you? Yes No