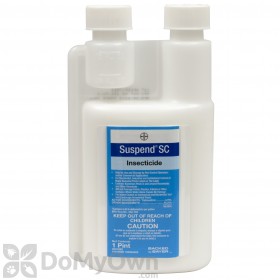 $39.50
Buy Now
Ben from Glendale Az writes,
09/03/2014:
Can I spray Suspend SC on my lawn to treat fleas?
Answer:
Suspend SC
is
labeled
for outdoor applications for fleas. You will mix 1.5 fluid ounces per gallon of water per 1,000 sq ft. We highly recommend adding an insect growth regulator to the mix to impede their reproduction.
Pivot 10
would be a great choice.
Answer last updated on: 09/03/2014
1 of 1 people found this answer helpful. Was it helpful to you? Yes No