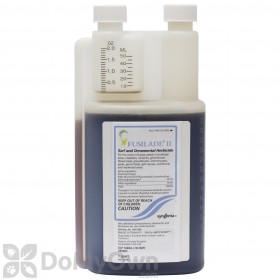 $77.95
Buy Now
Charley from Mckinney, Tx writes,
05/21/2015:
Can I use Fusilade II Herbicide on St. Augustine Lawn?
Bermuda grass is coming in from neighbor
Answer:
No, Fusilade II Herbicide is not labeled to be used on St. Augustine grass. We would like you to direct your question to Syngenta, the manufacturer of Fusilade, as they are the true experts on their own product and can better answer your question. You can reach them at 1-866-SYNGENTA.

Answer last updated on: 05/21/2015
1 of 1 people found this answer helpful. Was it helpful to you? Yes No