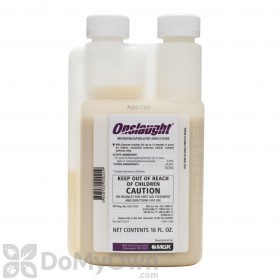 $49.50
Buy Now
Bob from Pleasanton, Ca writes,
06/28/2015:
Can I use Onslaught to bait for yellowjackets?
I live in the country so tracking down the nest is impossible. In the past when I've used your product I found that the jackets eat the bait w/o your poison in it but as soon as I put the poison in the bait they won't eat it. IE a few nibble but then all avoid. I tried lower doseages as well
Answer:
Yes, you can add 1/4 tsp of Onslaught to 12 oz of bait to put into the bait stations for eliminating yellow jackets. We carry the product and the stations in our Alpine Yellow Jacket Kit.
Answer last updated on: 07/07/2015
1 of 1 people found this answer helpful. Was it helpful to you? Yes No