Carpenter Bee Identification Guide
Learn What Carpenter Bees Look Like
Print Article By DoMyOwn staff
---

Carpenter bees are often confused with bumble bees but there are definitely some distinguishing features that can help you tell a carpenter bee from a bumble bee.
---

Carpenter bees are typically 1/2" to 1" long.
---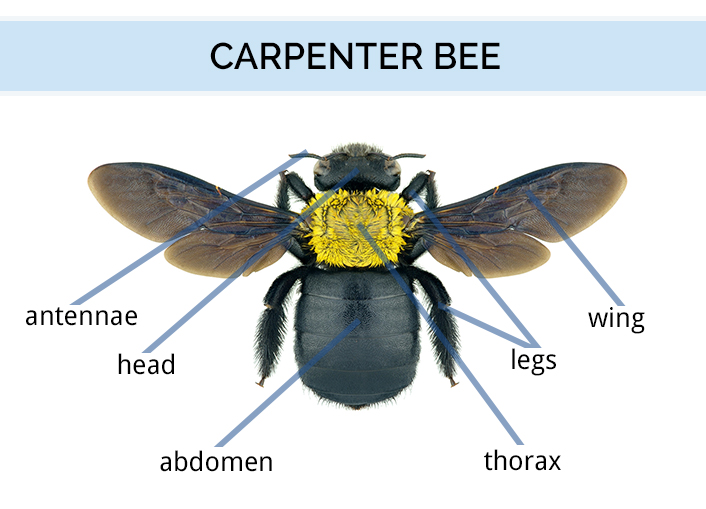 Carpenter bees have six legs
Carpenter bees have two sets of wings
Carpenter Bees have three body segments: head, thorax and abdomen
Male carpenter bees do not (cannot) sting. Female carpenter bees are able to sting but must be extremely agitated before they will do so.
---


Carpenter bees have a fuzzy yellow and black front end
Carpenter bees have a dark shiny, hairless back end
Male carpenter bees have a white or cream colored dot on the head
---

Another way to identify carpenter bees (vs bumblebees) is to look at the damage they cause. For information and images of carpenter bee damage, see our
carpenter bee inspection guide
.
---

There are several species of carpenter bees in the US and they can be found in most areas.
806 of 839 people found this article informative and helpful.