Quick View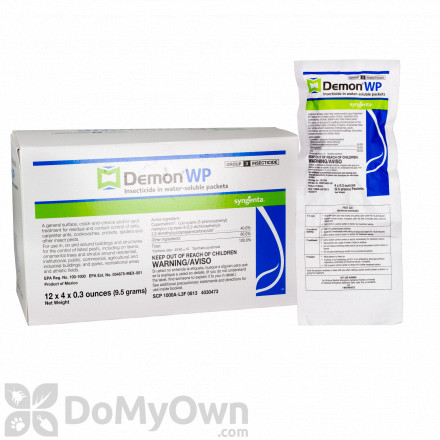 (1036)
$9.98
Free Shipping!
Multiple sizes available

A professional wettable powder insecticide for crack and crevice and spot applications for residual and contact control of many common insects.
Quick View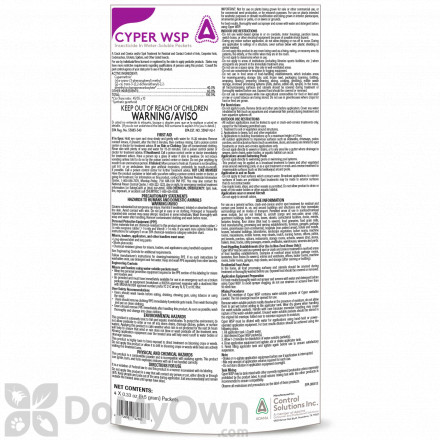 (54)
$8.93
Free Shipping!
Multiple sizes available

A professional insecticide that controls insects for commercial & residential indoor & outdoor areas including lawns, ornamental shrubs and trees.
Cypermethrin begins working on contact for a faster kill.
Cypermethrin begins working immediately upon contact or ingestion, leading to insect knock-down and death. Cypermethrin kills by acting as a high-power poison to the central nervous system. Once poisoned, the insect's nerve cells become excited, causing paralysis and preventing normal feeding and grooming activities. Absence of these activities leads to the insect's eventual or immediate death.
Cypermethrin Toxicity
Cypermethrin has low toxicity to humans, mammals and birds.
Handlers of cypermethrin products should always read the product label and wear protective clothing as indicated.

For More Information

For more information in regards to pest control or pest control equipment, please feel free to contact a DoMyOwnPestControl.com representative.
Can't find the product you are looking for? E-mail us and we'll get it for you!
We sell professional do it yourself pest control (diy), exterminator and
extermination insecticide, pesticide, chemical and bug killer treatment
products to spray, eliminate and exterminate pests.
Many of our products are not available in stores
such as Home Depot, Walmart or Lowes.