Overview
Watch For The Conditions & Symptoms

Find out Where Does Red Thread Occur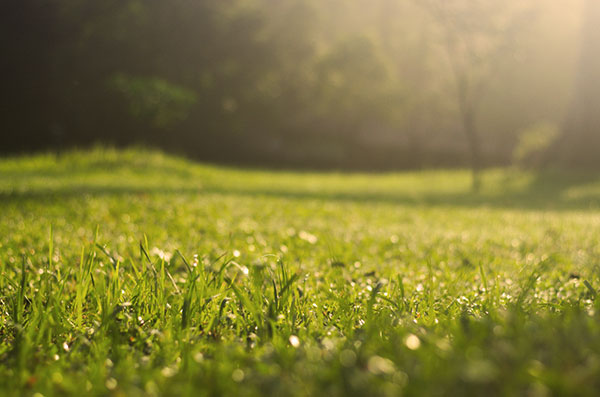 Red Thread disease can strike a variety of grassy areas including lawns, sporting fields, parks, and golf course roughs.
Lawns of cool-season turfs such as fine fescue, Kentucky bluegrass, or perennial ryegrass that do not get enough nitrogen are most commonly impacted by red thread. These areas will be found mostly in the northern United States, by nature of the popularity of these turfs in cooler areas.
When Does Red Thread Disease Happen?

Be on the lookout for Red Thread's signature symptoms when experiencing the following conditions:
During late spring into summer (usually March-June)
In the fall (September-December)
When temperatures are between 40F and 70F
When weather conditions are more humid
Keep watch for spots on grass leaves or tiny red or pink tendrils growing from shoots of grass during rainy seasons in your area.
What are the Symptoms of Red Thread to Watch For?

Watch for these visual signs in your grassy areas to spot potential Red Thread infections.
Small circular patches of discolored turf will appear. These may be faded tan in color or have a pink or red tint, depending on the stage of the disease. Smaller patches can sometimes grow together in a lawn and form larger patches as they connect.
Upon closer inspection, blades of grass may be discolored by diseased spots that can lead to dried and faded grass leaf color and eventual plant death.
The namesake "red thread" growths may be visible if weather has been wetter and especially if humidity has been high. These thread or antler-like extensions of the disease grow from the tops of grass shoots or stems. They can vary in color between pink and red.
Small fluffy growths (mycelia) that resemble pink cotton can also form as a result of red thread. These fuzzy blobs will appear on infected grass leaves or blades, usually at the tips of leaves.
These symptoms as a group can reduce the density of the affected turf overall and give the grass an unattractive appearance.