Overview
Use Chamberbitter Killer Products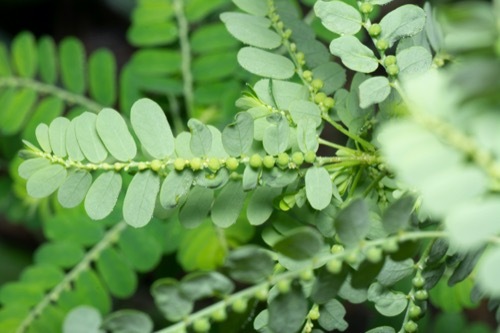 Chamberbitter often grows quickly and produces seeds very early in its life cycle. Because of these facts, the timing of your chamberbitter treatment is the key to success. A combination of cultural methods with the application of the right herbicides is the best plan for eliminating chamberbitter on your property.
In this guide we have some recommended methods and products to get control of chamberbitter around your home or business.
How To Apply a Pre-Emergent Weed Preventer

If you have seen chamber bitter present in your lawn or landscape areas, it's best to begin making your weed-killing plan right away. Applying a pre-emergent herbicide at the right time can help stop this weed from spreading across your lawn, but you're likely to discover that a multi-part plan is required to eliminate these tall summer weeds completely.
Some of the pre-emergent herbicides that are labeled for chamber bitter can be used on commercial properties but not residential ones. Always check the label before purchasing a product to make sure it's labeled for use with your lawn type and property type when preparing to treat chamberbitter.
Products needed for Step 1
How To Apply a Post-Emergent Chamberbitter Herbicide

Like some other similarly stubborn weeds, it is best to attack chamber bitter weeds on your lawn as early as possible. When these weeds are smaller, younger plants, they are more vulnerable to being controlled with a post-emergent herbicide product. We recommend keeping track of chamberbitter plant growth as you treat an area. More than one application of a post-emergent product that is labeled for chamber bitter may be required to stop the cycle of growth and reproduction of this unwanted annual weed.
Another reason to take action as quickly as possible once you're aware of chamber bitter weeds on your property is that the small flowers of this weed can produce and spread seeds very soon after the plant sprouts.
The post-emergent products listed below are labeled for treatment of chamber-bitter in turfgrass. Always confirm that any product you select is labeled for your lawn type before application.
Products needed for Step 2