Overview
What Is Leaf Spot Disease?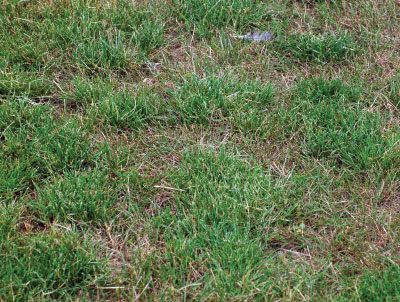 Leaf spot is a turf disease caused by fungi. The disease cycle could progress from lesions, or spots, on grass blades and move into rot or death of the plant at the roots, called melting out, which is a different disease caused by a fungus in the same group. Leaf spot and melting out are often mentioned together. If you do not control leaf spot in its early stages, it can result in turf death.
Affected leaves will have small brown spots. As the disease progresses, the spots increase in size and may have yellow or purple borders. The spots may converge and eventually the whole grass blade will die
Your leaf spot disease could progress to another disease, melting out. Melting out causes a reddish brown color on sheaths, crowns, and other structures of the plant. The plant will yellow, wilt, and die, rotting at the base of the plant.