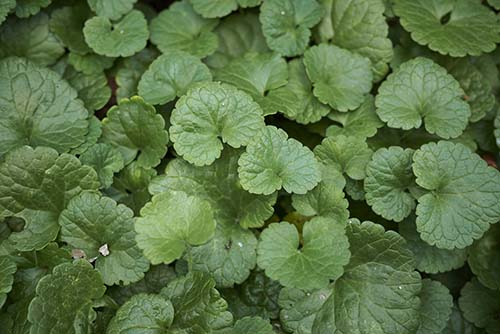 Creeping Charlie is a perennial weed that was brought to North America by early European settlers to be used as ground cover. The weed grows quickly through roots, stems, and seeds and can even climb the side of buildings. Creeping Charlie is also known as ground ivy and gill-on-the-ground, and is often confused with henbit.
Characteristics of Creeping Charlie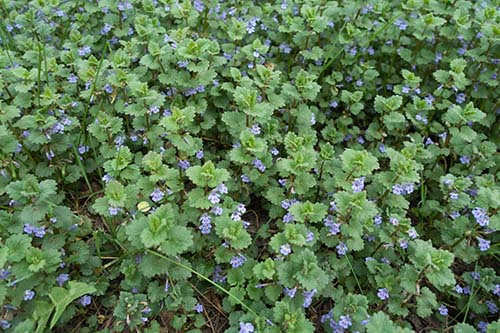 Creeping Charlie is defined by the following traits:
Grows low to the ground
Bright green leaves
Leaves are round or kidney shaped with scalloped edges
Leaves grow opposite each other on a stem, and attach to the stem at the leaf node
In the spring, blueish-purple funnel shaped flowers grow along the stem
When crushed, Creeping Charlie produces a mint-like odor
Where and When Does Creeping Charlie Grow?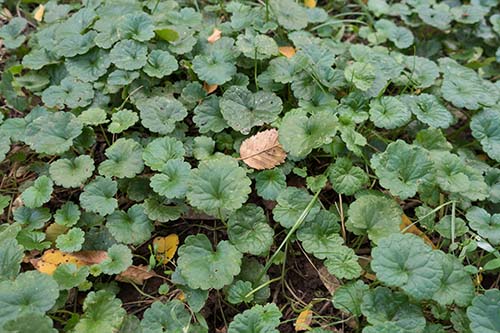 Creeping Charlie thrives in moist, shaded environments and is often found beneath trees and shrubs.
The weed is found in almost every state in the US and will grow from the spring to the fall. Flowers will bloom from April to June.