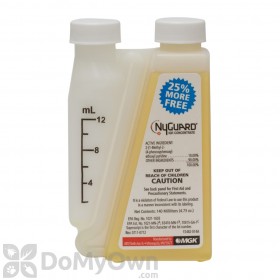 $51.20
Buy Now
Courtney from San Mateo writes,
06/17/2015:
What can I use with Nyguard IGR to get rid of a bad flea infestation?
I have a really bad flea infestation due to the amount of animals i care for; I want to get something I can safely spray inside and outside around dogs,cats and of course humans.
Answer:
Onslaught would be the best option. You can mix it with Nyguard and apply as a broadcast. It is safe for people and pets to re enter treated area after drying.
Answer last updated on: 06/17/2015
1 of 1 people found this answer helpful. Was it helpful to you? Yes No