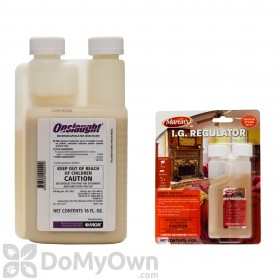 $69.98
Buy Now
Christine from Hollansburg, Oh writes,
09/17/2014:
What is your best flea treatment for house, garage, yard?
We have fleas and have tried bug bombs and spray. What product works best?
Answer:
If you want to use the same product for both indoor and outdoor flea treatments, you should consider purchasing our Outdoor/Indoor Flea Kit. This kit contains Onslaught which is a broad spectrum insecticide which can be used as a broadcast spray for both indoor and outdoor infestations. The kit also contains Martins IGR which will help break the breeding cycle of the fleas for long term control.
Answer last updated on: 09/17/2014
Was this answer helpful to you? Yes No