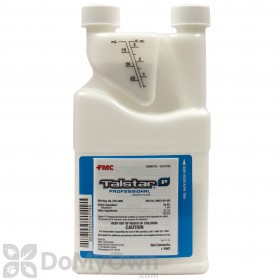 $27.50
Buy Now
Valerie writes,
07/14/2010:
Do you have a product like Talstar P that can be shipped to New York for Japanese beetle control?
I HATE Japanese beetles - I have a routine of swearing, hand-plucking, and stomping! That is NOT working for the hundreds and hundreds that we have. I was excited to see you recommend your Talstar and then....shot down when I see you can't sell it to me in New York - any other ideas? We and three neighbors have beetle bags that are filling up weekly
Answer:
Unfortunately, there is not another product that is comparable to Talstar P for Japanese Beetles that can be shipped to New York. We recommend that you contact your local cooperative extension office for recommendations.
Answer last updated on: 07/14/2010
0 of 2 people found this answer helpful. Was it helpful to you? Yes No