Overview
Act During Early Stages of Life Cycle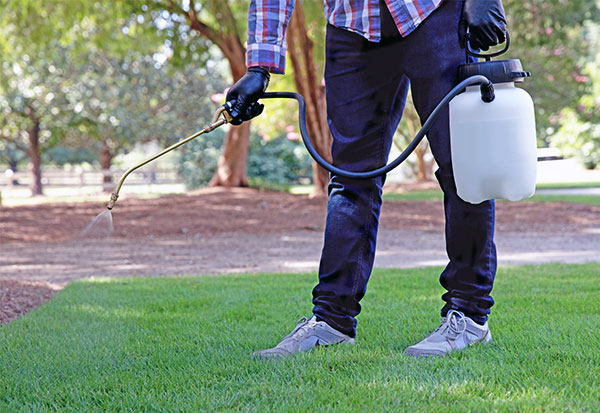 While you likely won't be able to prevent mole crickets from entering your yard and laying eggs in your soil, you can take steps to prevent damage by
treating mole crickets
early in their life cycle.
You can use a long-term residual product for mole crickets, which will help to work as soon as eggs hatch, before the young mole crickets are able to cause any damage.
Apply A Long Residual Product
With a long residual treatment, you have a bit more flexibility with application timing, but you must still aim to apply before egg hatch. You can apply the product before eggs hatch in early summer, and it will continue to work to kill just-hatched mole crickets, which will prevent them from causing any damage or growing any larger.
A residual preventative product generally has imidacloprid or a synthetic pyrethroid as an active ingredient, and can be a liquid or granular formula. Make sure to read the label carefully to ensure that your product is labeled to work against mole crickets, and also follow all application directions carefully.