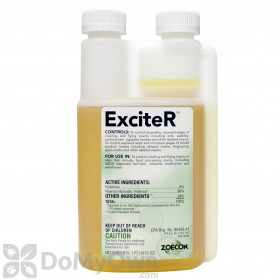 $58.55
Buy Now
Stephan from Stuarts Draft, Va writes,
12/21/2014:
Can Exciter be added to Essentria IC3 to give it a longer residual or will it just give IC3 a little more punc?
Answer:
Yes, Exciter can be mixed with any insecticide to add an extra "kick", or knockdown of insects only. It will not extend the residual of them.

Answer last updated on: 12/21/2014
2 of 2 people found this answer helpful. Was it helpful to you? Yes No