Overview
Start With a Good Lawn Maintenance Schedule

Preventing clover from growing and spreading comes down to maintaining a healthy lawn by following a
lawn maintenance schedule
. Proper fertilization and a healthy turf will help your lawn fight of encroaching clover infestations season after season.
Follow a Proper Fertilization Schedule

The best long-term defense against clover infestations is sufficient, proper fertilization, since clover takes hold in areas with low nitrogen in the soil. Making sure you are following a fertilization schedule will help to regulate the proper amount of nitrogen in your soil.
This will reduce the amount of clover in your yard every year, and in the long term, will help to prevent clover from growing in your yard. Fall nitrogen applications are especially helpful in preventing more clover the following year.
Products needed for Step 1
Follow Good Cultural Practices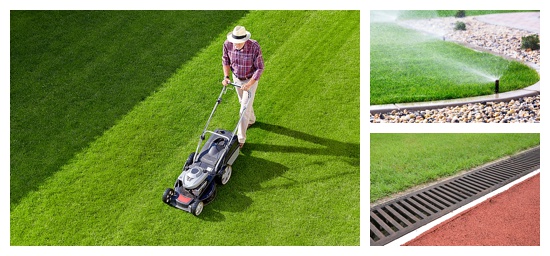 Keeping your lawn as healthy as possible will allow your turf to grow thick and vigorous, which will help your lawn edge out clover and other weeds from encroaching into your grass.
Proper drainage, good mowing practices, and irrigation are all extremely important to maintain throughout the year. The healthier your lawn, the less likely clover will take hold in your lawn.

Pre-emergent herbicide applications in the fall will help to prevent clover from taking over your lawn. Timing of
pre-emergent products
is very important; they should be applied before the first frost occurs. This timing can vary depending on where you live. Apply spring pre-emergents after the ground has thawed, but before soil temperatures reach 55 degrees. Contact your local extension office for more help with pre-emergent application timing.
Products needed for Step 3
On Sale!
$36.58
Was: $40.64


(38)
On Sale!
$143.98
Was: $159.98


(47)
On Sale!
$174.98
Was: $194.42


(5)