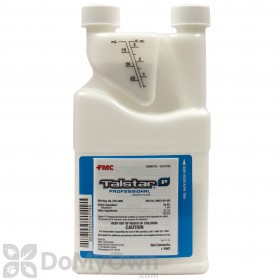 $27.50
Buy Now
Rox from Seattle,wa writes,
03/13/2015:
Does Talstar kill fleas, bedbugs, and cockroach eggs?
Answer:
Talstar P is labeled for fleas, bedbugs, and roaches. However, Talstar P will not kill roach eggs and should only be used outdoors for fleas, NOT indoor flea control. Fleas, bedbugs, and roaches are all hard to control insects and we would recommend a targeted treatment plan to ensure complete erradication. Please email us or give us a call at 866-581-7378 so that we may get additional information regarding your circumstances and make a proper, educated recommendation regarding products and treatments. We hope to hear from you soon!
Answer last updated on: 03/14/2015
2 of 2 people found this answer helpful. Was it helpful to you? Yes No