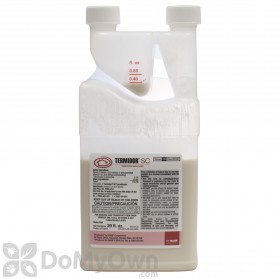 $69.00
Buy Now
Marcus from Las Vegas, Nv writes,
08/23/2014:
Identifying the foundation of a typical house
I am trying to understand the basics of identifying the foundation perimeter of a typical single family house. Here in the desert, houses are built primarily from wood and stucco, and almost all newer houses seem to be constructed in a similar way. One area I find confusing is the recess that is commonly created for the front entrance. In most houses I see around here, if one is standing at the front entrance, one is standing under the roof. Should termite treatment be applied around this recess or should it hug the exterior walls of the house as well as the front entrance door as closely as possible? In the case of an attached garage, I have read in the Q&A that it usually does not sit on top of the main foundation, but is just like a concrete slab patio, so one should drill holes along the walls that have living space behind it. However, all the attached garages I see around here are marked with the imprint "Tension Slab - Do not Penetrate". Doesn't that mean that one should not drill anywhere on the garage floor?
Answer:
No matter how the house is constructed, the perspective area of treatment against the foundation should be treated either drilling into the attached concrete or trenched in the soil. It is recommended to drill into the concrete floor of an attached garage along the attached walls adjacent to the interior of the structure and across the garage floor where it meets a concrete driveway. The objective is to make sure all areas around the structure are properly treated so that when termites enter they will come into contact with the product that you apply.
Answer last updated on: 08/23/2014
1 of 1 people found this answer helpful. Was it helpful to you? Yes No