Tick Identification Guide
Learn What Ticks Look Like
Print Article By DoMyOwn staff
---

---


There are 4 life stages of a tick: egg, larva, nymph, and adult. Tick larvae are less than 1 millimeter long (the size of a poppy seed) while nymphs are 1-2 millimeters long, about the size of a pinhead. Adult ticks can range from about 2 - 6 millimeters long when unfed and can grow up to 10 millimeters long after feeding. Adult male ticks are often smaller than adult females.
---


Ticks have a flattened oval or tear dropped shaped body before feeding and a plump, rounded body after feeding.
Immature ticks in the larvae stage have 6 legs. After feeding and maturing, they grow two additional legs for 8 legs total.
Ticks do not have wings or antennae.
---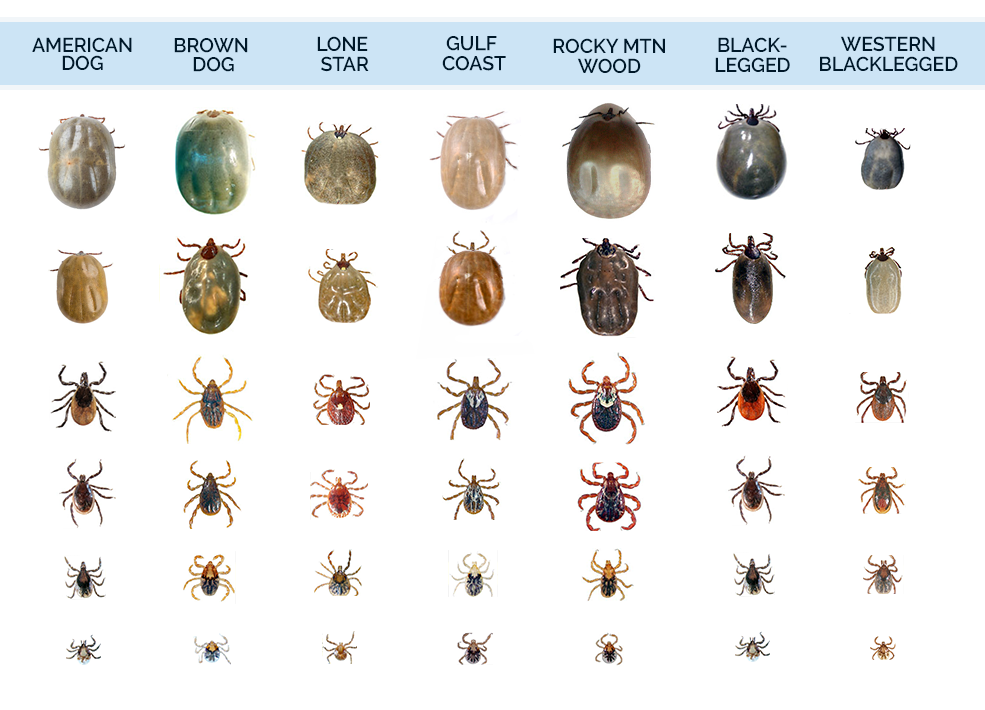 Ticks range in color and marking depending on their species. See the chart below for examples of tick coloring.
---

Ticks can be found throughout the United States. While not every species of tick is in every state, there is at least 1 species of tick in each state.
---
551 of 579 people found this article informative and helpful.