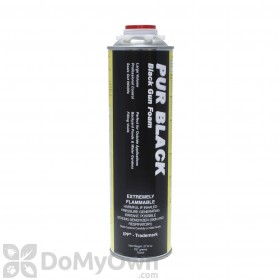 $28.12
Buy Now
Seth writes,
11/30/2010:
Will mice chew through Pur Black Foam?
If I seal up under the siding around my concrete foundation, will the mice just chew their way in? The holes and spaces are too difficult to see to put copper wool in first, so what should I do?
Answer:
It is possible for mice to chew their way through the foam, but it is not likely. We have never had a report from a customer that a mouse had managed to chew through the foam. That being said, we do recommend putting the Stuf-Fit Copper Mesh into the hole first and then sealing with the Pur Black Foam.
Answer last updated on: 11/30/2010
6 of 7 people found this answer helpful. Was it helpful to you? Yes No