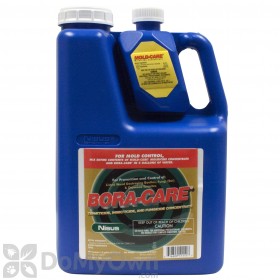 $104.50
Buy Now
Jeff from Bono writes,
08/13/2014:
Will the overspray from this product stain the concrete slab? Is there any clean-up necessary on concrete?
Answer:
Boracare with Mold Care should not produce a signifacnt amount of overspray if applied following the label insturctions and will not stain any concrete should the product happen to get on it. Boracare with Mold Care is not to be rinsed off into any sewer systems without previously notifying the local sewage treatment plant authority. For guidance contact your state water board or Regional Office of the EPA. If your application is in an enclosed area, it is recommended by the manufacturer to use a Professional Pesticide Application Safety kit.
Answer last updated on: 08/13/2014
Was this answer helpful to you? Yes No