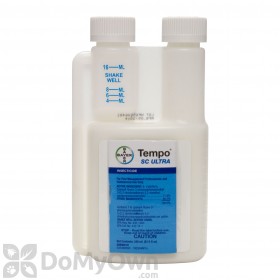 $43.67
Buy Now
David from Littlefork writes,
06/12/2017:
Can you mix Bifen IT and Tempo SC Ultra together for spraying? Would this mixture be effective?
Answer:
The products should not be mixed together as you will not gain any benefits by doing so.  In fact, using too much could cause resistance as they are both synthetic pyrethriods.
Answer last updated on: 06/12/2017
Was this answer helpful to you? Yes No