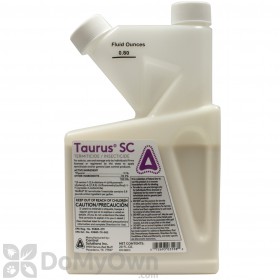 $43.50
Buy Now
Margot from Columbus, Oh writes,
06/12/2017:
Can I spray the concrete and the base of my bricks with Taurus SC?
I have concrete all around my home.
Answer:
Yes, Taurus SC Termiticide can be applied one foot up and one foot out directly up against the structure for crawling insect control foundation barrier. Termite applications should be done by trenching and drilling concrete to disperse the product. 
Answer last updated on: 06/12/2017
Was this answer helpful to you? Yes No