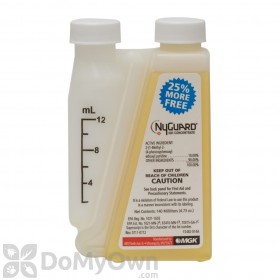 $51.20
Buy Now
Felix from Kingsville, Tx writes,
06/24/2017:
Is a mixture of NyGuard and Suspend SC good for killings spiders?
Answer:
Suspend SC and NyGuard IGR can be tank mixed and applied to listed outdoor areas, around entry points to the structure and interior cracks and crevices for many insects including spiders. For a successful eradication program, please take a few moments to review our treatment article on How to Get Rid of Spiders.
Answer last updated on: 06/25/2017
Was this answer helpful to you? Yes No