Termite Control Products & How to Kill Termites
How Can I Protect My Home From Termites?
Termites are pests that eat wood, often damaging houses and buildings. Termites can damage the structural integrity of homes and must be dealt with properly to fully kill the colony and protect the home. Fortunately, with DoMyOwn's selection of termite control products, you can do your own termite treatment, saving time and money in the process.
Preventative termite treatments are the best way to save your home from termite damage. Baiting stations can be placed around the home to lure termites in the area to the stations (instead of the home). Once termites are seen in a station, further treatment can be done to protect the home.
Termite trenches are a long-lasting way to protect a home from termites. Homeowners can dig a trench around the perimeter of their home and pour an insecticide-water mixture inside. The trench will protect the home for up to a decade depending on the products used. Learn more about termite trenches here.
If termite damage is found in the home, the termite colony must be controlled or else the termites will return. Subterranean, drywood, and dampwood termites can all be controlled with a combination of termite sprays, foams, and other termite killer products.
Wood can be treated with the "drill and fill" method or by painting on a borate-based product like Bora-Care. Learn more in our drywood termite treatment guide.
Homeowners can apply a preventative insecticide spray around their home themselves to prevent drywood termites from entering the home. One of the best sprays for termites is Taurus SC. Use an insecticide labeled for termites, like Taurus SC, to spray for termites as part of your quarterly general pest control treatment. Learn more in our drywood termite prevention guide.
Before you treat for termites, you need to be sure you actually have termites and not ants or another pest. These guides will help you determine which pests you have:
Subterranean Termite Identification Guide
Drywood Termite Identification Guide
Dampwood Termite Identification Guide
DIY termite treatment typically costs only 10% of what companies charge. You truly can treat termites yourself, DoMyOwn can help! The following articles and guides will also assist in selecting products and learning how to apply treatments:
How to Inspect for Subterranean Termites
How to do your own termite baiting
How to do your own barrier/soil treatment
What to Do When Termites Infest Your Furniture
If you do decide to call in professional help, How to Choose a Professional Termite Company will assist you in selecting a service provider.
Pictures of Termites
Here are some termite pictures to help you identify them: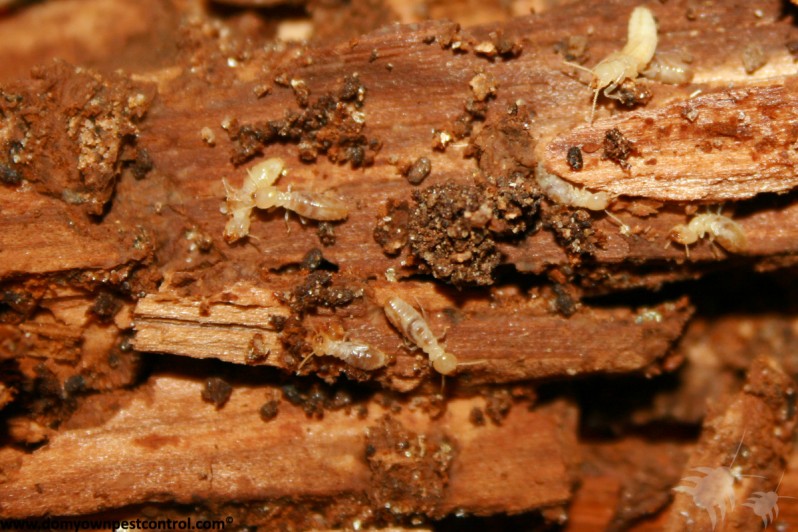 Termite Soldier Picture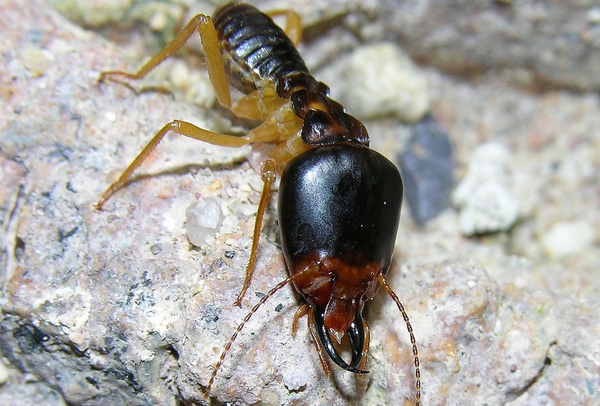 Recommended Products for Soil/ Barrier Treatments:
Termidor SC
Termidor SC is one of the most effective termite control products available and widely used by professional termite extermination companies.
Dominion 2L
Dominion 2L is a generic non-repellent product like Termidor, but is half the cost and just as effective.
b369c1faff4f311c028cb24996ccbd7e
Can't find the product you are looking for? E-mail us and we'll get it for you!
We sell professional do it yourself pest control (diy), exterminator and
extermination insecticide, pesticide, chemical and bug killer treatment
products to spray, eliminate and exterminate pests.
Many of our products are not available in stores
such as Home Depot, Walmart or Lowes.